With so much going on in the world, I find now more than ever, that I crave a life worth living. It's not a coincidence that happens to be a direct quote from Keller Williams' Mission Statement!
Our Mission:
To Build CAREERS Worth Having,

BUSINESSES Worth Owning,

LIVES Worth Living,

EXPERIENCES Worth Giving, and

LEGACIES Worth Leaving

Keller Williams Realty
There are so many aspects of my life that fill my cup up and make this life worth living! Lately, though, I've realized that Traveling is a huge part of my lifestyle that brings my family and me joy.
I came across an article in Success Magazine last month that was such a fun concept.
The EO's First Digital Nomad Villiage…
On a small island off of the coast of Portugal- the EU's first digital nomad village. it's a community unlike anything else in Europe. Across a striking blue stretch of ocean laps at the volcanic shore while mountains climb out of the water below- Ponta do Sol- is a place where you can go and work with everything you need as a digital nomad- defined as anyone who can work remotely rather than having to be physically present at the company's office space.
In 2019, 7.3 million Americans identified as digital nomads, in 2020- an estimated 10.9 and that number rose again in 2021, with an estimated 15.5 million self-identified digital nomads in the U.S. along- a 112% increase in pre-pandemic totals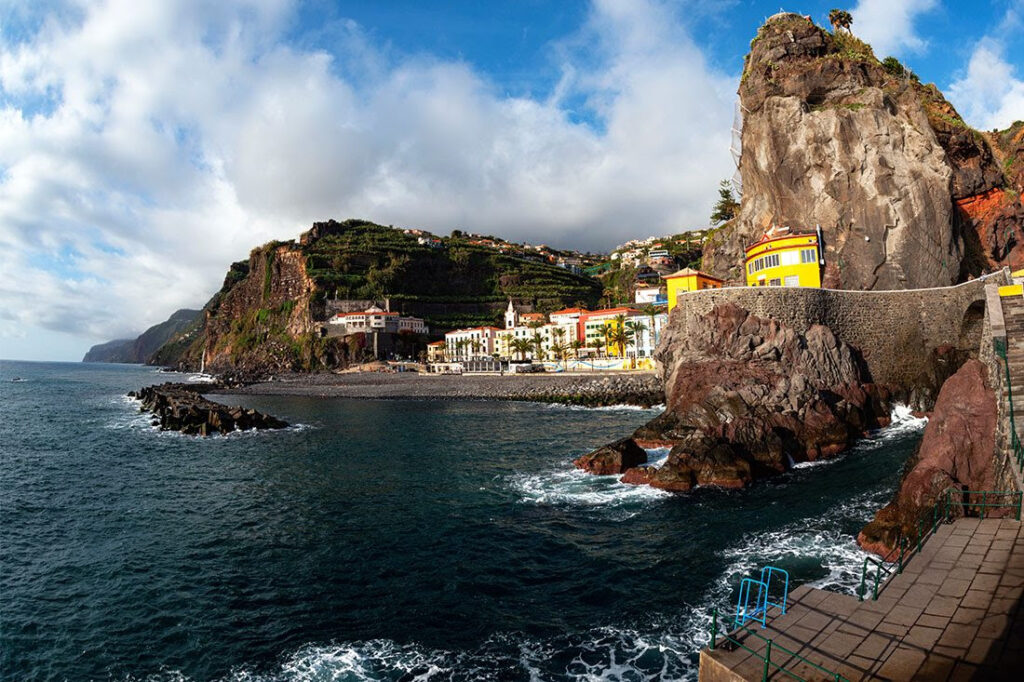 The Benefits:
Lower Costs of Living (Saving $$$)
Choice and Flexibility of where you want to live
Your Office can be anywhere you want it to be
Potential to Learn new cultures/languages
Set your own schedule and vacation time
Become a Digital Nomad
If you're a traveler like me and have the desire to work from ANYWHERE maybe this is a lifestyle change worth considering. I've learned that there are digital nomad villages throughout the world that you can obtain a long term visa to go to- specifically designed with high-speed internet, adequate housing, and a community of people who all live and work in the same way. Think about your "Life Worth Living" and ask yourself if this would fulfill your lifestyle… then do it!