I recently prepared one of our personal homes for sale. We are currently living here. After completing a full renovation when we purchased it 2 years ago, there were still some small projects that needed to be done as well as some wear and tear before our property looked like a model home and show ready. When everything was done (the morning before our photographer was arriving in the afternoon) I looked around and said, wow- I wish I did that a year ago! (I said that about almost everything on my list below).

Here are the things that we did in our home prior to putting it on the market to ensure that we capture the very best buyer at the very best price. However, this list is a great annual refresh to make your house just a little bit more like the model home!
Curb appeal! One of our projects that we were putting off was the curb appeal.

Landscaping- makes such a difference. Pro tips: smaller trees make your house look larger, especially if you have a lower roof line or a smaller home. Seasonal colors add a nice pop of color and a homey feeling.
Painted the front door: inside and out. The front door is the first thing that a buyer or a guest sees when they enter your home. This would include painting the outside of the home, power washing any dirt or debris and fixing and repairing any old wood.
Pavers: We replaced the old tile in the front walkway and back patio with fresh new pavers. Neat and clean making this property move in ready.
We added a small water feature in the backyard to make the yard space as soothing and tranquil as possible and create a feeling that people will remember.

Painting:

White ceilings typically make rooms look larger.
Neutral is best (don't we have a blog post about top paint colors?!)
Make sure to keep touch-up paint on hand to color match.
Semi-gloss trim makes everything pop!
Painting dated cabinetry that is in good condition can be a good idea. In another property that we listed a few weeks ago, we had some of the cabinetry painted. It was built in 2007 so the cabinets were a dark brown. We had the entire property painted and switched out all of the lighting but had some of the cabinets painted as well. People loved it. (Did I mention this luxury property secured a buyer for top dollar in less than 2 weeks on the market when there were 9 other properties for sale in the same community?! 😉

Staging is everything! Did you know that according to the National Association of Realtors, home staging can increase the sales prices by up to 20%? Staged homes also sell 87% faster than non-staged homes on the market.

Declutter EVERYTHING! When you declutter and remove items that are unnecessary it instantly makes you feel lighter. When preparing to move, I advise our sellers to keep everything that they may need for the next 3 months and pack everything else away. For example, it's almost another year before you will need Christmas dishes- ideally, you don't want to have them cluttering up your kitchen cabinets. This includes closets, cabinets, and garage space.
Switch out furnishings that don't fit or optimize the space. We had a sectional couch in our living room, it didn't work for the room. It just never worked for the room. Prior to selling, we purchased couches that are not only more comfortable but optimized the space, making the room look larger, brighter and the best that it could possibly be. Depending on the market that your specific home is in, it may be beneficial to decide to sell your property: unfurnished, furnished or turn-key.
Depersonalize. We removed the paintings that are personal to us and family photos. We purchased artwork that matched the space and added mirrors to make certain rooms appear larger. When you remove "you" from your home people can envision themselves there. Of course this isn't something you are likely going to do if you don't plan to sell but it's a nice reminder to make things current. Sure, the pictures and memories from 10 years ago are great- but don't forget to keep adding the now to keep things current and up to date.

Lighting

Lighting makes such a difference. When our clients are selling, we advise them to open up all of the blinds letting as much natural light in as possible and turn on the lights in each room. Oftentimes, when we represent sellers that are out of the area- we prepare their homes for showings in this same way. Does the lighting in each room of your house make everything look the best that it could be? What could be enhanced? Maybe a dining fixture that matches the table and gives off more light, dimming switches or lighting to enhance paintings or existing architecture.
Landscape lighting. In the winter months when it gets darker earlier, it's likely that more people are seeing your home at night. The right landscape lighting will offer a feeling of comfort and homeliness in your space.

Fresh flowers

I love plants and fresh flowers. There is something so refreshing and finished about fresh flowers on the table to greet you. It instantly makes people feel comfortable and 'at home' in your space.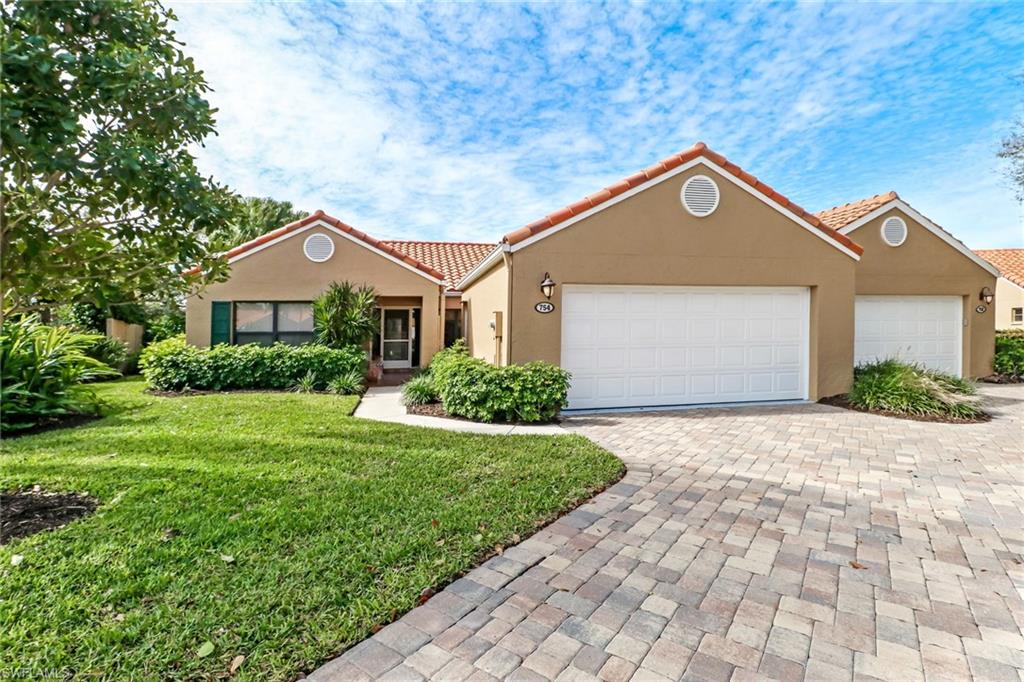 The above list are minor things that we did because we already did a full renovation in this property: kitchen, bathrooms, floorings, etc. If you are considering doing larger renovations, feel free to contact me for a complimentary consultation to discuss the renovations with the best return on investment whether you are planning to sell or not. You can also check out one of our old blogs: